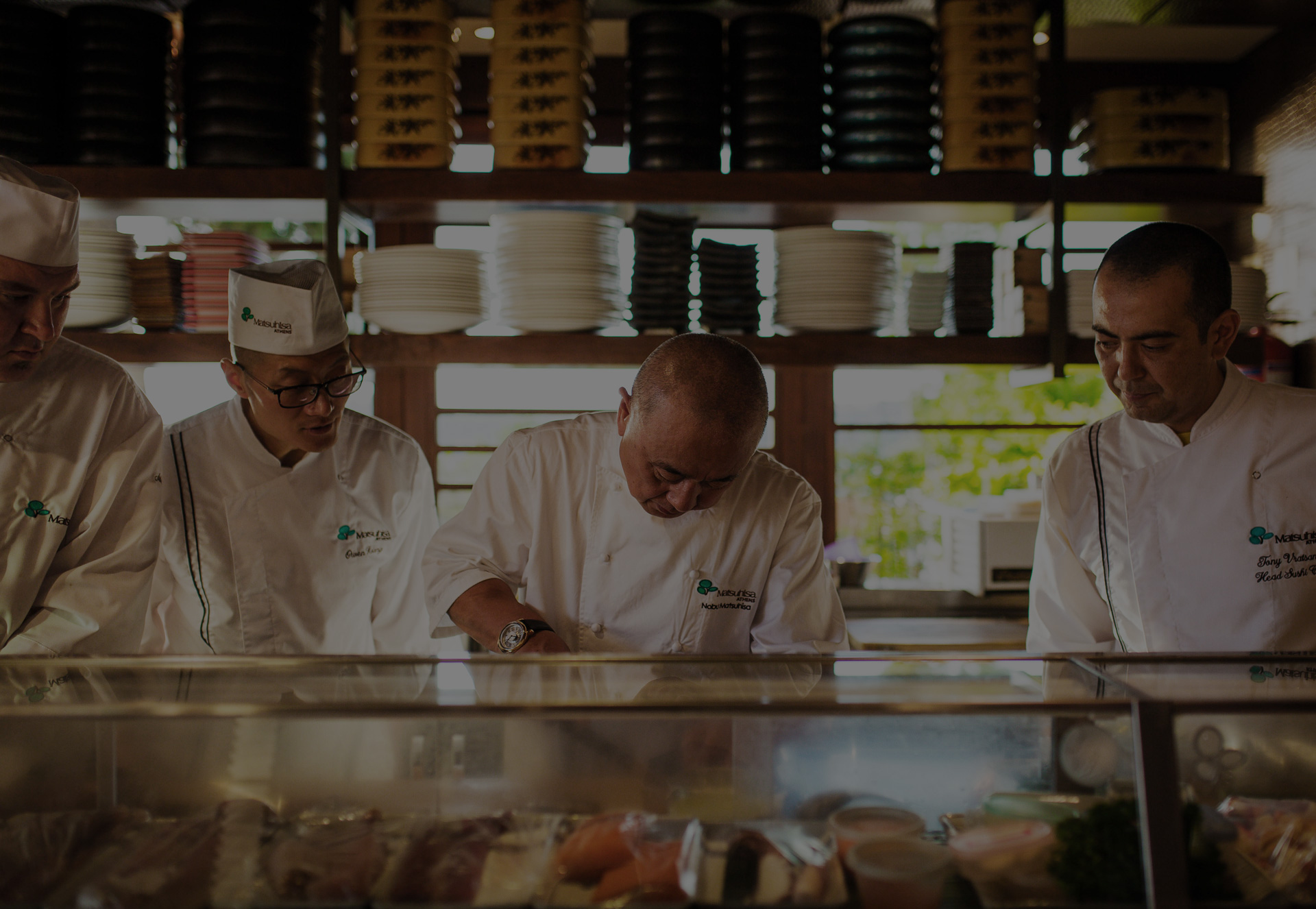 Explore the hip restaurant of
the famous Chef Nobu Matsuhisa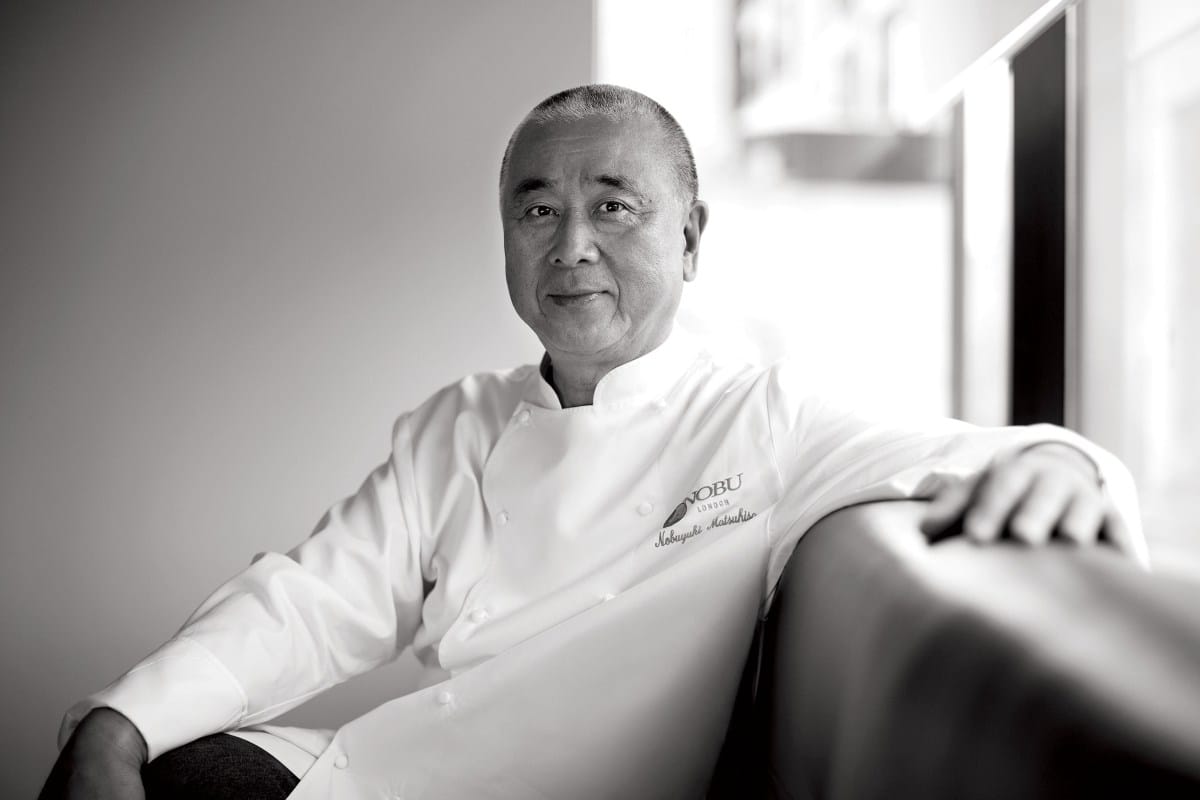 Nobu Matsuhisa means dining at its finest. His restaurants stretch across five continents, with over 40 locations across the globe. His food is enjoyed by millions of diners hungry for his innovative food and sleek atmosphere. His name is the springboard for this generation's master chefs, who have gone on to open their own acclaimed eateries after their start under Nobu's guidance.
Yet every great movement has to start somewhere. For Nobu, it all began here.
In 1987, the ambitious sushi chef opened his first restaurant in sunny Beverly Hills, bringing his inspired blend of Japanese and Peruvian cuisine to the public. When Matsuhisa's doors first opened, a silhouette of Nobu was painted behind the sushi bar. The smoky grey profile of a 38 year old Nobu is still there 30 years later, and has become the logo to his ever expanding legacy.
Although his flagship still retains the low key décor from day one, it is distinguished by its skilled staff and an enormous menu packed with peerless dishes. Matsuhisa not only represents dining at its finest, it is the foundation of a culinary empire that is still growing today.
Home of the world famous Nobu cuisine, the restaurant Matsuhisa Athens has brought the quiet power of Japanese culture and the charm of fusion philosophy to the gastronomic map of Athens. Beautifully nested in one of the city's most stylish and scenic locations, the Astir Palace, Matsuhisa Athens promises an unforgettable gastronomic experience.
Designed by the famous Rockwell Group from New York, Matsuhisa Athens, with its minimal and organic design, lends beautifully to its natural surroundings. With magnificent views overlooking the Saronic Gulf, majestic sunsets and stunningly illuminated by night, Matsuhisa Athens is one of the city's hottest dining destinations.